Is the Olivia Wilde Stander Fair?
CNU Sophomore Weighs in on the Slander Surrounding Olivia Wilde as a Director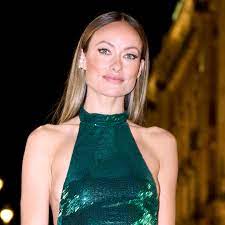 Most people have seen Olivia Wilde's newest film "Don't Worry Darling" as well as been aware of the public conflicts that occurred during the making of it. From the firing (or exit?) of Shia LaBeouf, the arguments with lead actress Florence Pugh, and the alleged affair with Harry Styles, the public have been well informed about the controversy. It heightened at the premier when everyone involved made sure to keep their distance from one another. Due to the dramatic production process, this film is one of the rare instances where the making of it is arguably more entertaining than the final product.
While Olivia Wilde definitely deserves blame for how she mishandled the situations she was a part of, is all of the criticism she has been facing online completely fair? While Wilde is not in the right, this is not the first time a director has had a bad relationship with the actors involved in their film. There are many examples in Hollywood where directors have done something similar to Wilde or worse (Woody Allen, David O. Russell, Michael Bay, etc) and gone on to have a successful career. Why should Wilde's situation be treated any differently from the three mentioned?
While it is fair to say that Wilde could be difficult to work with on set, I believe that the slander has gone too far. She does not deserve to be endlessly scrutinized for what happened. Most celebrities get involved in negative drama at some point in their careers and more often than not, they move on with their lives. The only way this would not happen is if it was a legal issue or if these types of situations begin to happen more often.
However, Wilde could have helped her case if she admitted that Shia LaBeouf quit "Don't Worry Darling." I understand that celebrities never want to admit when they are wrong but when there is a recording that contradicts their entire point of view, they should just be honest about what happened.
Despite all of the controversy surrounding Wilde and the cast of "Don't Worry Darling," the film has surprisingly done well at the box office, grossing $69.3 million worldwide against a $35 million production budget. With everything circling around this film, you would have expected it to fail miserably. However, there is clearly a demand for it whether it be due to the cast, story, or controversy.
Leave a Comment
Donate to The Captain's Log
Your donation will support the student journalists of Christopher Newport University. Your contribution will allow us to purchase equipment and cover our annual website hosting costs.