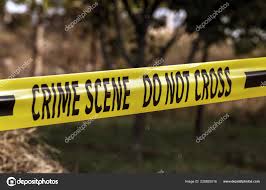 A racially motivated and fatal shooting on Saturday, Aug. 26 in Jacksonville is now under a federal hate crime investigation according to CNN. The victims were Angela Michelle Carr, 52, Anolt Joseph "AJ" Laguerre Jr., 19, and Jerrald Gallion, 29. 
The shooter has been identified as 21-year-old white man Ryan Palmeter. Palmeter was said to be known as openly racist and witnesses alleged that he yelled racial slurs directly before the shooting commenced. 
CNN also reported that Palmeter was seen around a nearby college campus (Edward Water's University, the first HBCU in the state of Florida), located in a predominantly black community, before he made his way to the Dollar General where the shooting took place. However, he caught the attention of security within thirty seconds of him being on campus. The university reported that after being confronted by a security officer, Palmeter got in his car and drove away. 
After killing the three victims (as well as attempting to harm others) Palmeter turned the gun on himself. 
Story continues below advertisement
The community held a vigil for the victims in which Florida Governor Ron DeSantis attended. 
According to The Associated Press, President Biden is planning to meet with two of the three victims' families (the third asked not to be contacted).