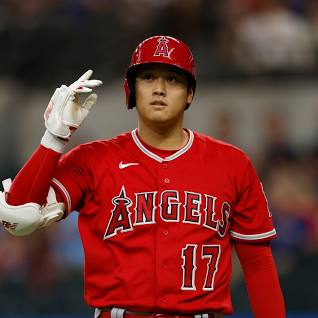 This past August, Los Angeles Angels star Shohei Ohtani suffered a torn UCL injury. The injury occurred during Game 1 of a doubleheader against the Cincinnati Reds and devastated many baseball fans across the globe.
The Angels were not sure as to what specific moment Ohtani suffered the injury, as he left the game in the second inning after throwing a fastball that went 94 miles per hour. Despite the injury, Ohtani played in Game 2 of the doubleheader. He hit once out of his five plate appearances and scored a run.
Story continues below advertisement
Since the injury Ohtani has still been featuring as a hitter, but it remains unclear as to what the future of his pitching career is. It remains unclear if this injury will require Tommy John surgery but given that Ohtani suffered a similar injury during the 2018 season and had Tommy John then, the chances of him getting a second surgery are very likely.
After having Tommy John surgery in 2018, Ohtani only featured as a hitter the following season and returned to the mound in the shortened 2020 season. He started only two games before leaving the second start with a flexor pronator mass strain.
This injury affects Ohtani's long-term future as a pitcher. His ability to be both an ace pitcher and a power hitter had many analysts believing he would sign the highest contract in MLB history this offseason. This should not affect his market too much, as he could still command north of $500 million with just his hitting ability alone. However, his pitching abilities could be coming to an end.
The recovery time from Tommy John surgery is usually between twelve and eighteen months, however, if a player has had multiple surgeries the recovery time could take much longer. Ohtani would be almost guaranteed to miss the 2024 season as a pitcher and could have a shaky 2025 season given what happened after the first surgery. So, assuming Ohtani is still able to pitch every fifth day, the earliest baseball fans might see him play on the mound at a high level again is sometime during the 2026 season.
While some pitchers have been able to succeed after multiple Tommy John surgeries such as Nathan Eovaldi and Daniel Hudson, there have also been pitchers such as Josh Johnson and Kris Medlen who were just not the same player after multiple surgeries. Hudson's resurgence as a closer could give Ohtani a pathway to continuing as a pitcher if he became unable to start every fifth day.
One thing is for sure, Ohtani's absence from pitching will be felt across baseball. Ohtani is a player who has done the improbable task of being both a stellar pitcher and hitter, something that may never be duplicated again. While Babe Ruth was able to succeed as both a pitcher and hitter, he did not do both at the same time for as long as Ohtani did (most probably due to the designated hitter position not being around during Ruth's playing career). Many baseball fans will be greatly anticipating Ohtani's return to the mound, in the hope that he can regain his form as both an ace pitcher and a power hitter.