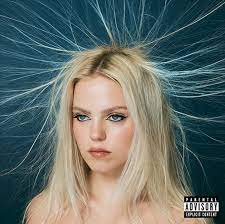 On August 18th, actress turned singer, Reneé Rapp released her debut album 'Snow Angel' which she claims represents a "really mature" version of herself. In the past two weeks the album has blown up and became the biggest female solo debut album of 2023. 
The North Carolina native got her start in high school when she won a Jimmy, a prestigious high school musical theater award. A year later, she was cast on Broadway as Regina George in Mean Girls. She then made her TV debut as Leighton Murray on "The Sex Lives of College Girls" which is streaming on Max, before releasing her EP, Everything to Everyone in November 2022.
 Rapp's debut album launched her into a new era in which she's not holding back. It is full of emotional and honest lyrics. Her songs navigate through her anxiety surrounding friendships and relationships. They range from emotional ballads, such as I Wish and 23, to more angsty songs such as Tummy Hurts and Poison Poison. 
Rapp has stated that she takes inspiration from her real life while writing her songs. Her song, 'Talk Too Much', talks about her anxiety in relationships and how she talks herself out of them. Gemini Moon is about getting bored easily in relationships and acknowledging that it's not fair to the other person. The Wedding Song is about a person reminiscing about an old relationship. Tummy Ache is about a person she was in love with who hurt her and how he's now in love with someone else. 
Story continues below advertisement
Out of all 12 songs, her lead single, Snow Angel, is probably the most emotionally powerful song on the album. The ballad starts off with a soft piano melody that steadily increases tempo until the bridge where Rapp showcases her voice's raw power. When she announced the release of the single, she shared the inspiration behind the song on Instagram. She stated that the song was her way of dealing with the trauma she experienced. She said that she's "never been simultaneously so proud and scared of a song". The lyrics, such as "I'll make it through the winter if it kills me", give the viewers an insight into Rapp's lows and her fighting to get through them. 
This album has definitely boosted Rapp's popularity, with many music critics claiming that it will cause her to gain pop star status. While enjoying her album's success Rapp is preparing for her 'Snow Hard Feelings' tour which begins on September 15th in Houston, Texas. She has also reprised her role in Mean Girls the Musical for the movie which was announced in January 2020.