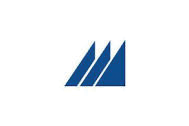 Last Saturday, the Captains faced Gettysburg College. In freshman Connor Barry's first start as the quarterback for Christopher Newport University, he threw for 287 yards and two touchdown passes in a 49-17 Captains victory.
The Captains received the ball first to start the game. A 97 second possession resulted in a 38-yard reception from sophomore wide receiver Colin Hart that gave the Captains an early lead.
Story continues below advertisement
On the first possession from Gettysburg's offense, the Captains forced a punt. After a punt from the offense, the defense stepped back onto the field. After allowing back-to-back first downs, the defense was able to stop the drive by forcing an incomplete pass on third down. This allowed the defense to gain momentum that they needed for the rest of the game.
After a turnover from the Captains offense, the defense was given a short field to work with. Despite the Gettysburg offense getting to the goal line, the Captains were able to force them to a field goal. This kept the Captains in front and gave the offense the football back.
On the Captains next offensive possession, they got into a rhythm. A completion to Trey Hayes and a run from Barry put the Captains in field goal range. A fourth down run from Barry resulted in a Captains touchdown that extended the lead to eleven.
After a fumble recovery from senior Christian Lee, the Captains got the ball deep into Gettysburg territory. The drive ended with a rushing touchdown from sophomore running back Gunner White which gave the Captains a 21-3 lead. Another punt from the Captains defense gave the offense another chance to extend the lead.
A completion from Connor Barry to Colin Hart put the Captains back in the red zone. A seven play, 56 yard drive ended with another rushing touchdown from sophomore running back Gunner White. An extra point from senior kicker Ryan Castle put the Captains in front by a score of 28-3.
Right before halftime, the Captains defense made sure that they ended the first half on a positive note. On a fourth down that Gettysburg was trying to convert, sophomore defensive back Brandon Peterson intercepted a pass, leaving the Gettysburg offense without a touchdown through one half.
At the start of the second half, the Captains offense picked up where they left off. An 18-yard completion from freshman Connor Barry to Trey Hayes was followed up with a 35-yard completion that resulted in a Captains touchdown. This touchdown gave the Captains a 35-3 lead and kept them in control for most of the game, which by this point was an uncomplicated cruise to victory.
After their bye week, the Captains (2-1) will face Salisbury University (1-2) at home on September 30. Kickoff is scheduled for 2:00 PM.