Top 10 Horror Films to Look Forward To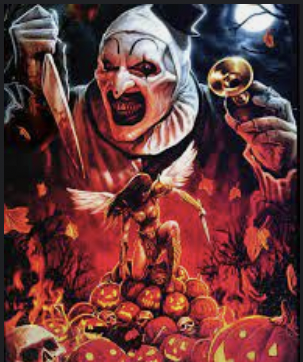 Horror fans have had a great 2022. X, Pearl, NOPE, Orphan:First Kill, and Fresh have given fresh and exciting terror to the genre and the future of horror is bright. This list comprises some of the upcoming films fans should look forward to in the not too distant future. 
Hellraiser

(October 4th, 2022 on Hulu)
It's been 35 years since the original Hellraiser film came out to horrify and enthrall moviegoers. Now the iconic film has been rebooted by Hulu and looks immensely promising. It will follow a woman and her brother who discover the haunted Lament Configuration puzzle box that unlocks an extradimensional realm of sadistic demons known as Cenobites, including the iconic Pinhead (played in this movie by actress Jamie Clayton). The movie looks super creepy and promises a deeper dive into the lore of the box and the Cenobites
My Best Friend's Exorcism

(September 30, 2022 on Prime Video)
Based on the disturbing yet incredible novel by Grady Hendrix, My Best Friend's Exorcism follows two best friends in the 80s named Abby and Gretchen, they've been inseparable since the 3rd grade but that changes when a party goes wrong and it appears Gretchen has become possessed by a demon.Abby recruits a priest to help save her friend and things promise to go horribly wrong. This movie is bound to be a rollercoaster, it looks like a mix between Sixteen Candles and The Exorcist
Halloween Ends

(October 14, 2022 in theaters and Peacock)
In Jamie Lee Curtis's final time playing the original Final Girl Laurie Strode, this entry into the Halloween franchise isn't just gonna be Michael Myers coming to terrify audiences again. This film is being built up as the final showdown between Michael and Laurie, 44 years in the making. Fans are frothing at the mouth to see how this story will end.
Terrifier 2

(October 6, 2022 in theaters)
Terrifier is a disturbing cult classic from 2016. A sadistic clown named Art terrorizes two friends and kills one and injures the other before dying in typical horror villain fashion. Now Art has been resurrected and the clown dressed in black and white returns to wreak havoc once again. If this movie can be as unsettling and insane like its predecessor, it'll be worth the watch.
Mr Harrigan's Phone

(October 5, 2022 on Netflix)
Wouldn't be a spooky season without Stephen King, right? Based on the 2020 novella of the same name, it follows a bullied boy named Craig (played by Jaeden Martell who plays Bill in 2017's IT) who befriends his elderly neighbor, Mr.Harrigan. After Mr.Harrigan dies, Craig sends voicemails to his old cell phone talking about the bullying he faces. What he doesn't realize is he is unknowingly giving the old man's spirit the incentive to seek vengeance on the bullies. King's had some great adaptations of his work as of late and this film will likely join the list.
The Menu

(November 18, 2022 in theaters)
Starring a myriad of talented actors like Ralph Fieenes, Anya Taylor-Joy, Nicoloas Hoult, and John Leguizamo, The Menu is one of the many black comedy horrors in 2022. It follows a group of affluent couples who travel to a remote island to eat at an exclusive restaurant to eat bizarre fancy dishes. But this night of consuming rich people food turns dark very quickly as the restaurant's enigmatic chef (Fienes) turns sinister. You might laugh but you will quickly be disturbed.
The Last Voyage of the Demeter

(August 11, 2023 in theaters)
Dracula is one of the most iconic novels ever written. It single handedly changed the face of both literature and horror. One of the overlooked portions of the novel are the events that behalf of the Demeter, the ship Dracula stows away on to get into England.The movie will focus exclusively on the events of the chapter and how Dracula terrorizes and picks off the members of the crew. Iconic monster actor Javier Botet steps into the role of Dracula in this bone chilling film.
Untitled Exorcist sequel (October 13, 2023 in theaters)
Next year, The Exorcist turns 50. Coinciding with the anniversary is a currently untitled sequel to the original film. It follows a distressed father seeking aid for his possessed child. In his desperation he seeks out Chris MacNeil, mother of Reagan, the possessed child in the original movie. It will also feature the return of the demon Pazuzu. Can the film succeed in carrying the legacy of its iconic predecessor? I'm excited to find out.
M3GAN

(March 13, 2023) 
Do you find dolls scary? Do you find Alexa and other home listening devices scary? M3GAN will incorporate both so prepare for infinite nightmares. A roboticist creates a doll to serve as a companion to children, particularly her lonely niece. This decision has dire consequences. The film is written by James Wan, creator of Saw. It looks utterly terrifying. (Also you'd think creepy doll and robots movies would deter people from making creepy dolls and robots but alas) 
A Quiet Place: Day 1

(March 8,2024)
The events of the first two Quiet Place films follow months after the aliens who hunt by sound decimate the world. This film, written by A Quiet Place 1 and 2 director John Krasinski, follows a different family on the first day of the alien invasion, where people aren't yet aware that these monsters hunt by sound.
Leave a Comment
Donate to The Captain's Log
Your donation will support the student journalists of Christopher Newport University. Your contribution will allow us to purchase equipment and cover our annual website hosting costs.