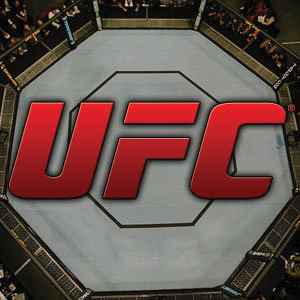 On September 9th, the Ultimate Fighting Championship(UFC) hosted UFC 293 in Sydney, Australia. This event had been highly anticipated as it was headlined by the long-awaited bout between UFC Middleweight Champion Israel Adesanya and Sean Strickland. Even with ticket sales going for $4 million, the Australian crowd sold out the arena in large part because this was the promotion's first show in the nation since 2017.
The show kicked off with a light heavyweight bout between Australia's own Tyson Pedro and Anton Turkalj. Pedro quickly knocked out his opponent with a flurry of punches within two minutes of the first round, earning him the fifth knockout win in his career. The trend of first round knockouts continued when Justin Tafa hit Austen Lane with a brutal left hook coupled with some extra punches less than one minute and 22 seconds into the fight. Many saw Tafa's punches as repayment for Lane poking him in the eye during their last fight in June.
Story continues below advertisement
The third fight was meant to be a flyweight bout with Kai Kara-France facing off against Manel Kape. However, a concussion sustained during training caused Kara-France to drop out of the fight. As a result, Kape ended up facing off against newcomer Felipe dos Santos, who Kape defeated by unanimous decision in a bout that won Fight of the Night. Kape then castigated Kara-France, including describing him with a homophobic slur which Kape later apologized for. The two are expected to have a new date set for their bout.
The penultimate heavyweight bout saw Alexander Volkov face off against Sydney's own Tai "Bam Bam" Tuivasa. However, the hometown advantage and some well-timed calf kicks were not enough for Tuivasa as the goliath Volkov battered him with vicious body kicks, punches, and even using the rare Ezekiel choke to get Tuivasa to submit. Volkov's noted improvement as a fighter has allowed him to carve a warpath through the division, making him one of the top fighters to watch currently.
The main event saw Israel Adesanya defend his championship against Sean Strickland. Adesanya had long been seen as the king of the Middleweight division, with only one loss in his Middleweight career since debuting in MMA. Though he was able to knock down Strickland a few times, the Stylebender was no match for Strickland that night. Strickland was able to take down the champ by delivering strikes and persisting through all the strikes from his opponent.
The fight went the distance between these two warriors and ultimately, the outrageous wild man Sean Strickland became the new Middleweight Champion in one of the sport's most shocking upsets. Strickland, known for his crude and wild statements, was seemingly humbled by the win. He went on to praise Adesanya and thank the fans for their support.
UFC's next major event is UFC 294 on October 21 in Abu Dhabi, where Islam Makhachev will defend his Light Heavyweight Championship against former champion Charles Oliveira. UFC is available to watch on PPV, ESPN+. and ESPN regular for some events.