Captain's Overcome Shootin Woes, Best UC Santa Cruz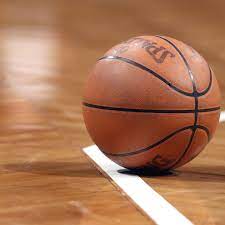 On Saturday, the Captains Men's basketball team faced UC Santa Cruz in front of 1,632 fans. They were not disappointed by the outcome as they overcame a poor shooting night to defeat UC Santa Cruz 74-61. This victory improved the Captains record to 20-3 on the season.
After a couple lead changes early in the half, Santa Cruz began to build a lead due to missed turnovers and free throws from the Captains. A 16-10 Santa Cruz lead quickly became a 16-16 ballgame when Freshman Scott Mullin and Fifth Year Senior Matthew Brodie hit three-pointers. After Santa Cruz broke the tie, they remained in the lead for the rest of the first half. However, the lead was never larger than four and they entered the break with a slim, 29-26 lead.
In the second half, the Captains regained the lead thanks to a made three-pointer from Junior Trey Barber. Both teams traded the lead early on in the second half but a fastbreak layup from Trey Barber sparked a run that helped the Captains build a seven point lead. An attempted comeback from Santa Cruz ended when a three-expointer from Matthew Brodie extended the Captains lead to eight with slightly over two minutes left in the half. A bunch of made free throws towards the end of the game resulted in a double digit Captains victory.
Trey Barber had a big day for the Captains, recording 23 points to go along with 12 rebounds and three blocks. This victory also made the Captains 6-0 when trailing at halftime. Matthew Brodie was the only other Captain in double figures with 10 points. Sophomore Ty Henderson led the Captains  in assists with seven and Junior Jahn Hines led the team in steals with two.
As a team, the Captains struggled offensively. They shot 27% from the field, 19% from three, and 50% from the free throw line. However, they were  much better in the second half, shooting 52% from the field, 36% from beyond the arc, and 69% from the free throw line. The Captains also recorded 32 points in the paint and had 47 of their 74 points come from the bench.
This game was not a back and forth contest as there were only four lead changes. However, none of those leads were overwhelming as the largest lead of the day was the 13 point lead the Captains had at the end of the game.
Leave a Comment
Donate to The Captain's Log
Your donation will support the student journalists of Christopher Newport University. Your contribution will allow us to purchase equipment and cover our annual website hosting costs.