UEFA Champions League Second Leg Recap
Eight Teams Advanced to the Quarter-Final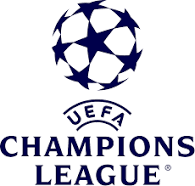 The second leg of the UEFA Champions League has ended and the matches were not as tight as the first leg but they were still exciting to watch.
RB Leipzig and Manchester City played their second leg match and Manchester City's manager Pep Guardiola had them ready to dominate the match. 
Their top striker, Erling Haaland, netted 5 goals in the 7-0 victory. Leipzig was outmanned, they only attempted 3 shots and had zero corners in the match. In the quarter-final draw, Manchester City was drawn against Bayern Munich.
After losing 5-2 to Real Madrid in the first leg, Liverpool were facing a big uphill battle. This match was very tightly contested which was not what Liverpool wanted.
They fell behind 1-0 in the 79th minute and were never able to recover, losing 6-2 on aggregate. Real Madrid striker Karim Benzema scored the game's only goal, sending them to the quarter-final where they will play Chelsea.
Frankfurt's second leg match against Napoli was very similar to the first leg. They were able to hang tight with Napoli until the 45th minute in which striker Victor Osimhen scored the first of 3 Napoli goals on the day. Napoli will face off against AC Milan in the quarterfinals.
Fc Porto and Inter Milan had a very close match in both legs. The first match ended in a 1-0 Inter Milan victory which put lots of pressure on Porto as they had to win 2-0 in order to advance. Porto was very aggressive, maintaining 65% possession and attempting 19 shots.
Unfortunately, their aggressive style of play did not help them win. Neither team was able to score a goal and Inter Milan was able to win 1-0 on aggregate. They will face Benfica in the Quarter-final.
While the first match between Benfica and Club Brugge was evenly matched, the second leg was not. Benfica was able to score 5 goals while maintaining 57% possession throughout the game. Bjorn Meijer scored Club Brugge's only goal of the match. This resulted in Benfica winning 7-1 on aggregate. They will face FC Porto in the quarter-final round.
Tottenham and AC Milan were arguably the 2 most evenly matched squads in the entire round. Only 1 goal was scored in the entire round of 16 and that was because of the great defense and cautious play of both sides. 
The two teams split possession 50/50 and both keepers had 3 saves. Since the second leg ended goalless, Milan advanced due to their 1-0 win in the first leg. They will be pitted against Napoli in the next round.
After the first match between Dortmund and Chelsea, Dortmund was up 1-0 and the Chelsea players knew they would not be counted out. Goals from Raheem Sterling and Kai Havertz in the span of ten minutes propelled Chelsea to a 2-0 win, sending them to the quarter-final round. They will face Real Madrid in the quarter-final round.
PSG and Bayern Munich are two juggernauts of world football. They faced off for their second match and it was not as close as it should have been. Even though PSG had more possession and both teams had the same number of attempts, PSG lost 2-0. This resulted in Bayern Munich winning the tie 3-0 on aggregate. 
Leave a Comment
Donate to The Captain's Log
Your donation will support the student journalists of Christopher Newport University. Your contribution will allow us to purchase equipment and cover our annual website hosting costs.